Heartprint Threads is a passion project. Born out of a love for travel, design and helping others.
We launched Heartprint Threads in 2017 with the mission to do good.
The idea sprouted from years of living out of a backpack. Taylor, having done just that, always appreciated what travel had done for him. It brought out an overwhelming sense of gratitude for what he had at home and an ever-growing appreciation for people and their stories while on the road.
Being a tour guide in Central and South America, Taylor loved the culture and bringing home artisan textiles for friends and family. Inspired by the work the locals poured into their creations, he wanted to provide more opportunity for the people in the regions that had given him so much.
The act of supporting artisans from challenged economies and sharing worldly designs with loved ones felt so symbiotic. This symbiosis is what lead us to create Heartprint Threads (HpT).
All of our products are designed in collaboration with makers in Ecuador. Each year our creative partnerships grow stronger and our family gets bigger. Learn more here.
HpT's was always about finding our own small way to give back, abroad to a country that had taught us valuable life lessons, and at home to a community that we are fortunate to be a part of.
Thank you to our extended friends and family that make Heartprint Threads such a fun and fulfilling experience. We would be nothing without their support and base the support we provide off of their love and kindness.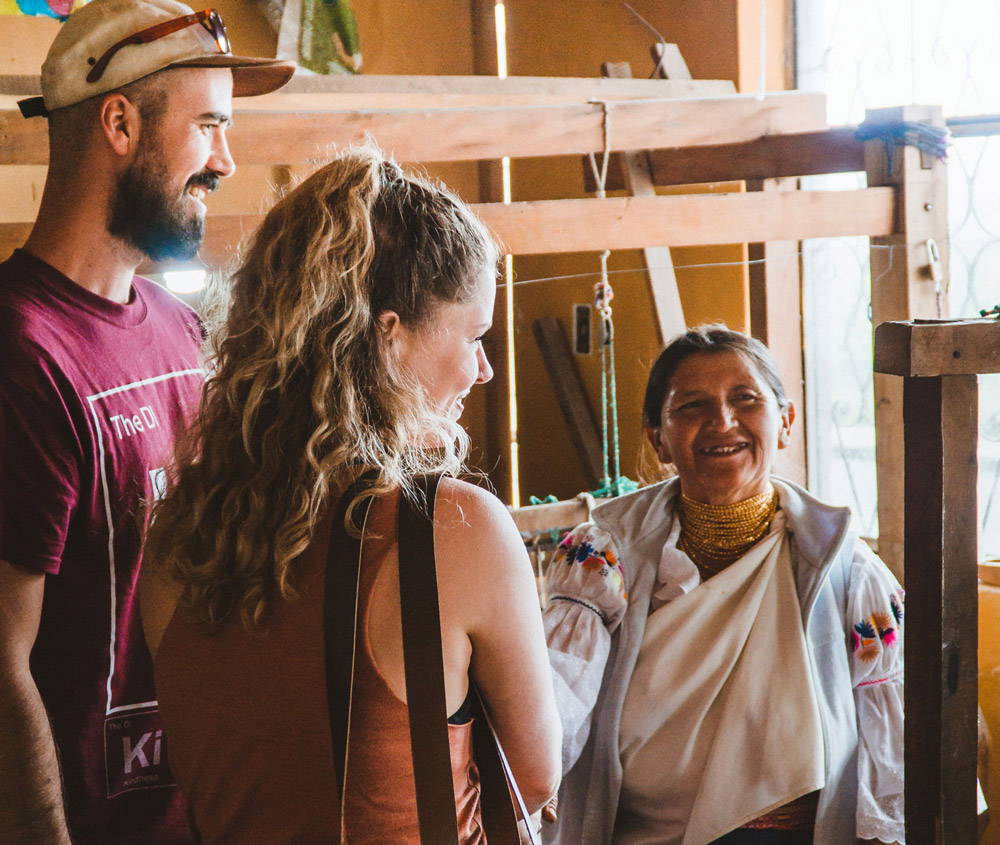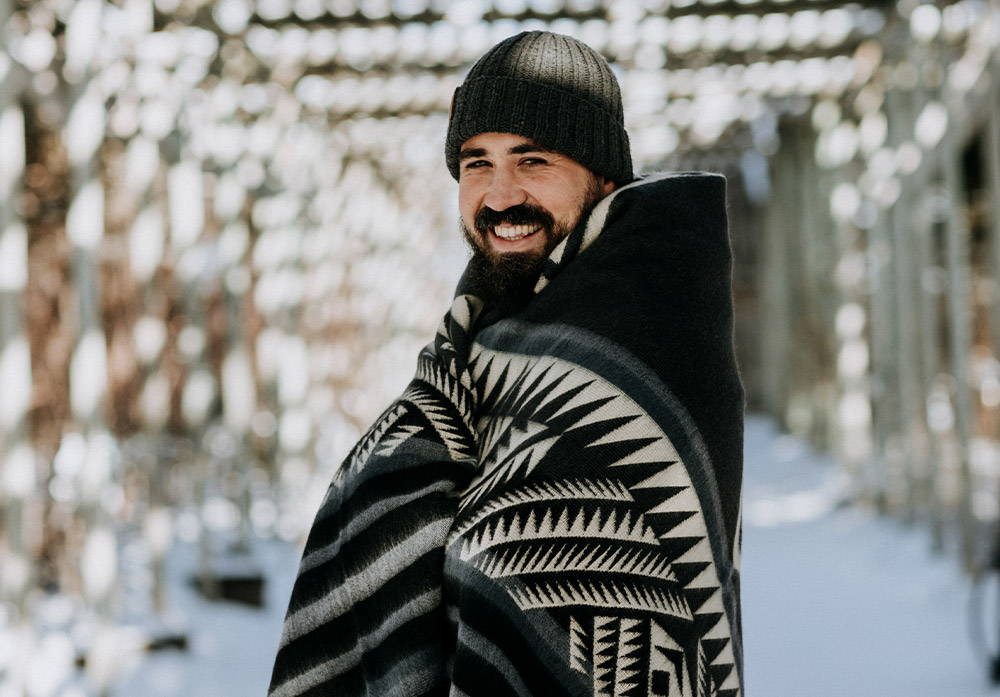 Taylor - Co-founder
Known as "The Jolly Man" among friends, you can feel the warmth and kindness inside of him at first glance.
With an infectious laugh and musical knack, there is no better companion around a campfire than Taylor. Except for maybe a Heartprint Threads blanket ;)
If not for Taylor's drive and adventurous spirit, Heartprint Threads would never have been. He is the soul behind our business and our giving back initiative.
When not creating for HpT, you can find him at every live music venue in Calgary, checking out the latest on the scene.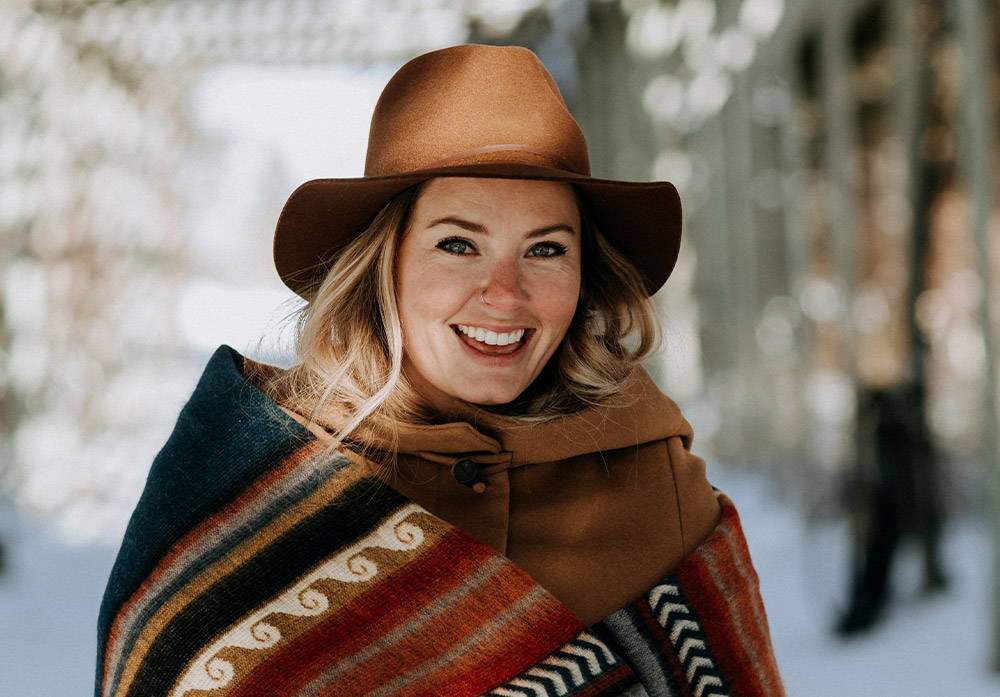 Jenna - Co-founder
With a keen eye for colors, patterns, and design, Jenna is the detail-oriented fire-cracker that brings our new product lines to life.
Often caught lighting up the dance floor, she has the heart of a warrior. Hailing from a small town in Saskatchewan, her humble roots and free spirit have blossomed into an insatiable lust for exploration.
When Jenna is not "leaving her heartprint", she works in the operating room as an Anesthesia Assistant in Calgary. She gets a natural high from helping people and we love her for her generous spirit.